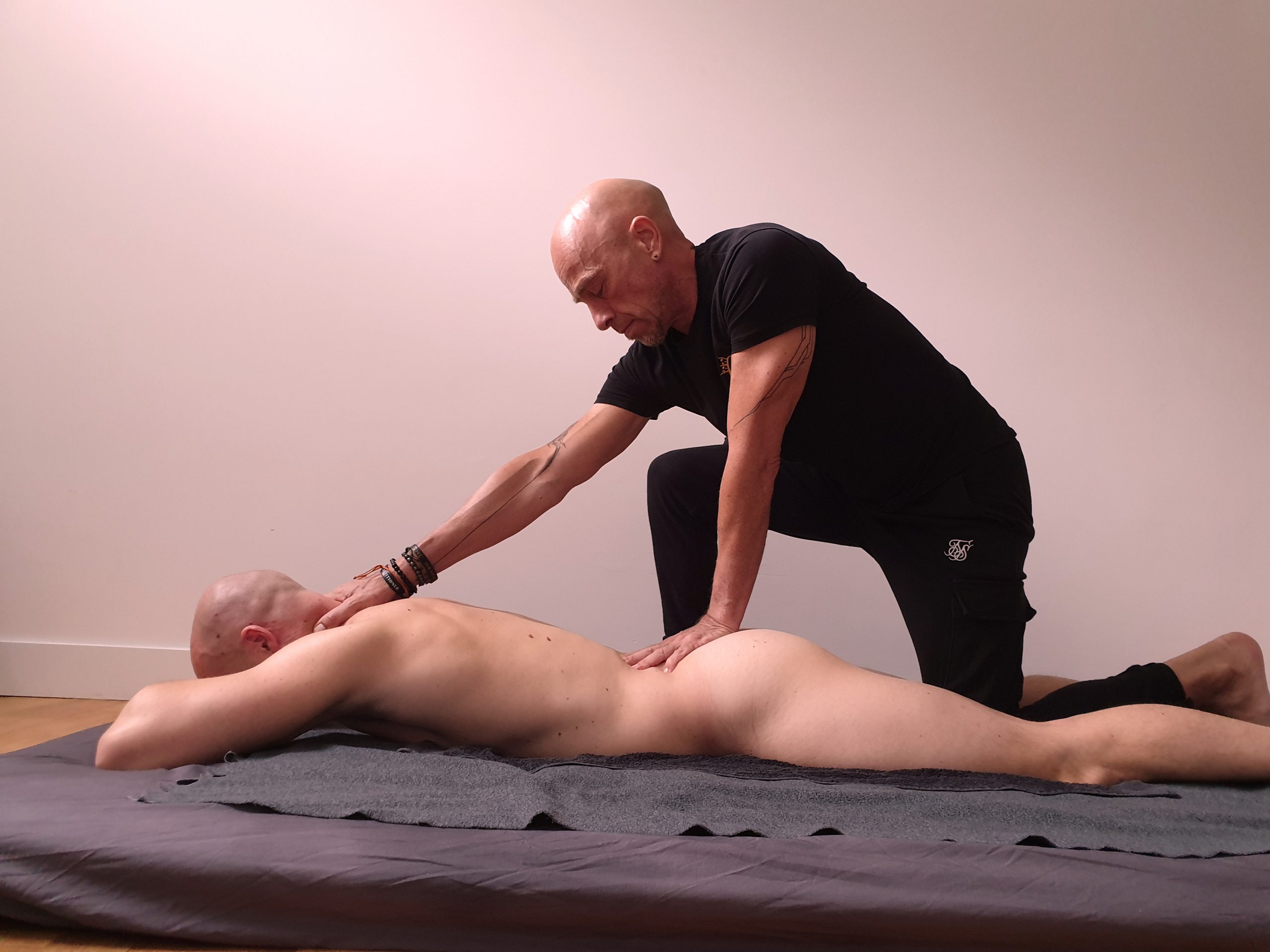 Welcome to TNT Private Sessions
Welcome to TNT Private Sessions
The New Tantra recommends a number of independent session givers and tantric sex experts. They're certified through TNT Professional Training and offer high quality bodywork, domination sessions and more.
Please note
None of these sessions are meant for "healing" or therapy. In case of trauma, psychological or medical issues, please seek help from a doctor or licensed therapist instead.
Regarding Covid-19, the session givers are responsible for closely monitoring and respecting the official regulations of their country, as well as following the necessary safety protocols.
TNT does not receive any commission from the sessions, but quality controls are periodically performed to make sure the session givers comply with TNT's Code of Conduct and professional standard.
Find more answers in the "Private Sessions FAQ" below. 
Can TNT private sessions be considered as therapy or "healing"?
No. TNT private sessions are NOT meant for "healing" OR as a replacement for therapy. In case of trauma, psychological or medical issues, please seek help from a doctor or licensed therapist instead.
Who are TNT Private Sessions for?
For ages 18 and above
For open-minded people
For men, women and anyone in between – regardless of relationship status and sexual orientation
Who provides these sessions?
On these pages, you'll find a number of independent professional bodyworkers and tantric sex experts recommended by The New Tantra.
Each individual has been accredited from TNT's Level 8 Professional Training and have years of experience participating and assisting in workshops.
They combine their tantric training with skills from other fields and certifications to offer you a unique and customised experience.
How do I become a TNT-certified session giver?
To apply for Level 8 Professional Training, you must first pass the following TNT workshops:
Level 1 Sexual Deconditioning
Level 2 Advanced Sex
Level 4 Transmission Training
Level 5 Ego Workshop
After Level 8 certification, you must demonstrate a solid level of maturity, do a certain number of practice sessions, and be willing to comply with TNT's Code of Conduct and general professional standard, which includes getting regularly spot tested.
To feature on the TNT website the sessions cannot be branded as healing, therapy or medical treatment.
Does TNT earn money from the private sessions?
No. TNT doesn't receive any commission from these private sessions.
The private session givers are responsible for checking and respecting the tax laws in the countries they choose to practice in.
What kind of sessions are offered?
On these pages, you'll find a range of 1-on-1 sessions:
bodywork sessions such as genital de-armouring and the TNT massage
tantric sex sessions such as femdom, gaydom and gigolo sessions
coaching sessions
You can also book couples sessions with your partner.
If you're interested in booking 2 session givers at the same time, please enquire directly with them for more information. Some offer this, some don't.
Why would a session be considered "tantric"?
The first step into Tantra is that we keep our sexual energy running high. One of the core TNT practices is staying sexually active and functional without having "spasm orgasms" (conventional ejaculation or clitoral orgasms). You can try this at home by staying sexually active without having a spasm orgasm for 21 days and noticing the effects. Please visit 21daychallenge.com for more information and free sign up.
Due to the tantric nature of the private sessions, they are not ejaculation- or clitoris-focused. In fact, we recommend abstaining from these regular orgasms in order to increase your sexual sensitivity for at least 3 days before a session.
Here are a few of the possible benefits from this practice:
More energy
Increased attraction to your partner
Less grumpy and flat
Feeling a relaxed horniness
Increased sensitivity in the genitals
Opening your body to much deeper and longer "valley" orgasms such as: cervical orgasm, womb orgasm, anal orgasm, full-body orgasm…
To learn more about tantra in addition to the 21 Day Challenge, check out the TNT blog and the book 50 Misconceptions of Sex.
Do you offer "happy ending"?
No. The TNT private sessions do not encourage ejaculation or clitoral orgasms, so "happy ending" is not an option. We strongly recommend you start the 21 day challenge before booking a session.
What about hygiene and sexually transmitted infections (STI)?
Sexual interventions during the private sessions are only done in compliance with hygiene and safety rules to prevent transfers of bacteria and viruses. The session givers use condoms, also on toys and dildos, and gloves on their hands.
If you have any STIs, or an outbreak of herpes and/or genital warts, you must notify the session giver before the session.
How do I book a session?
You can book a session by contacting the session giver of your choice. There is a contact form on each of their profile that will send your message directly to them.
Book in advance. No last-minute and/or same-day bookings.
I have never booked a tantric session before. Is it for me?
TNT is not for everybody. Consider this FAQ, this website and TNT's Code of conduct carefully.
If it all sounds fairly reasonable and you want to experience TNT-style tantra, get in touch with the session givers.
They will approach you from a non-judgmental space and cater to your specific situation whether you are a beginner or an experienced tantric sex practitioner.
How do I prepare for a session?
It's normal to feel a bit nervous and at the same time curious. We invite you to let go of any expectations of what the session is going to look like.
Take a shower in advance. This may not always be possible at the session giver's location.
We advise no coffee or stimulants on the day of your session.
We recommend that you start the 21 Day Challenge or abstain from regular ejaculation/clitoral orgasms for at least 3 days before a session. This will help you get the most out of your session and increase your bodily sensitivity.
Please be on time.
The session givers may have other requirements that they will communicate with you before the session.
What happens during a session?
At the start of the session, there will be an intake and signing of a session agreement.
The session giver will go through safety rules, check for any medical or psychological issues, and explain the interventions to be done during your time together, their purpose and impacts. All questions and comments can be addressed during this time as well.
The session giver will keep the information gained in the sessions confidential.
After this, the session will unfold as described during the intake and agreed upon.
What can I expect after a session?
We always tell people to drive carefully after a TNT private session.
Arrange time to relax, contemplate and integrate. By letting go in a private session, you may feel de-contracted and more open. Some people get in contact with their emotions. This is of course individual.
If you've gone into a deep space, you may feel very relaxed, sometimes "spaced out" and vulnerable in a good way. Bring these tantric imprints back into your life.
How much do the sessions cost?
Check the "Offers" tab on each session giver's profile. It indicates which sessions that person offers and their prices.
Do I pay before or after the session?
This depends on the session giver. When you book a session they will tell you their preferred payment method and practical arrangements.
Is the session giver naked during the session?
With exception of the Tantric Gigolos, the session givers are clothed during the session to allow maximum attention to your body and your process.
Can I touch the session givers as well?
With exception of the Tantric Gigolos, the focus will be on your body and your process, not on touching the session giver.
Do I need previous tantric experience to book a session?
Do I need previous sexual experience to book a session?
I have never done anal play before. Is this a problem?
No, it's not a problem. Let your session giver know about this before your session. He/she is trained to communicate with you, assess where you're at, and take it at the right pace. You only go as far as you're willing to go.
Am I too old/young/unfit/unattractive to book a session?
You must be 18 years old or over. Other than that, there are no prerequisites on looks or age to book a session. If a session giver has other specific requirements, they will communicate this with you before booking the session.
I have a partner. Can I book a session?
If you have a partner at home, please respect any agreements you have with them. Be sure to have clear agreements on what feels good for both of you.
If you want to change those agreements we ask you to discuss and agree with them PRIOR to a TNT private session.
Your partner can also connect with the session giver beforehand and communicate their boundaries and wishes.
I'm strictly monogamous. Which sessions can I book?
We recommend The New Tantra massage, and Tantric Advice sessions as your best options.
For vaginal de-armouring or anal de-armouring sessions, you can book a bodyworker of a gender that you feel more comfortable with. If your partner wants to be present during the session, please enquire directly with the bodyworker.
You can also book a couples session with your partner where the session giver only witnesses and coaches you.
In any session you book, you only go as far as you're willing to go.
I'm pregnant. Can I book a session?
It depends on the type of session you want and how far along in your pregnancy you are. We advise you to be cautious.
You must always notify the session giver if you're pregnant and discuss with them prior to booking a session.
The session givers will NOT perform vaginal de-armouring on you if you're pregnant (especially after week 37) as there is a real chance this practice may induce labour.
Instead, contact the TNT team directly to be referred to certified midwives with de-armouring skills.
Where are the session givers located?
We currently have session givers located in The Netherlands, UK, Italy and Canada. Many travel internationally on request.
There is no session giver in my area. What do I do?
Many session givers travel internationally for a minimum number of sessions booked in advance. This is specified in their "Offers" tab on their profile.
Many are also available for sessions during TNT workshops.
Do you offer sessions in other languages than English?
Yes. Check each session giver's "Offers" tab on their profile.
What are TNT private sessions NOT for?
The sessions are NOT a guaranteed fool-proof solution to fix all your sexual challenges.
They are NOT meant as a replacement for healing or therapy.
They are NOT aimed at solving relationship problems.
They are NOT for people who want a "quick in, quick out" instant gratification session.
I have more questions. Where do I send them?
Send your questions directly to the session givers, or to the TNT team through this contact form.