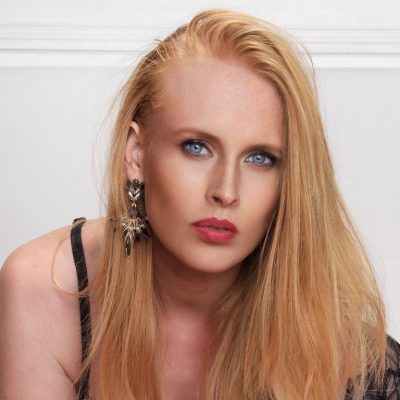 Tantric Femdom
Main base: Haarlem, The Netherlands
About Mermaid
Mermaid aka Mistress Arielle is a Swedish Femdom based in The Netherlands. She is a bisexual, tantric dominatrix trained and certified to give sessions for The New Tantra since November 2016. Arielle has studied tantra with TNT since 2011 and is now living a tantric lifestyle. She features as a model in the TNT online courses.
Through TNT, Mermaid has explored her sexuality and she found that she enjoys guiding in her dominant side.  Privately she 'switches', going between her feminine and masculine side (submissive and dominant). From surrendering into her feminine side she continues to learn and take inspiration to guide others to surrender and let go of control.
There are two sides to Mistress Arielle. On one hand she loves softly and sensually guiding you into exploring your submissive, feminine side. On the other hand, she loves finding the edge of your comfort zone and challenging you to expand it.
In a sensual session she is warm and loving and she loves to dress men in lingerie, put makeup on you and treat you as a feminine lover. If you're open for it she also loves to explore the point where pain and pleasure meet, with spanking, whipping and tying you up or restraining you.
Mistress Arielle's sessions are almost exclusively sexual and includes skillful use of her strapon on men, women and transexuals. She has "magical" fingers to play with your ass or pussy. She can also guide you on how to masturbate in a tantric way. If you book a session with your partner she can help you break sexual patterns and bring in new inspiration to your relationship.
Send your enquiry or booking request through the form. Mermaid/Mistress Arielle will get back to you.