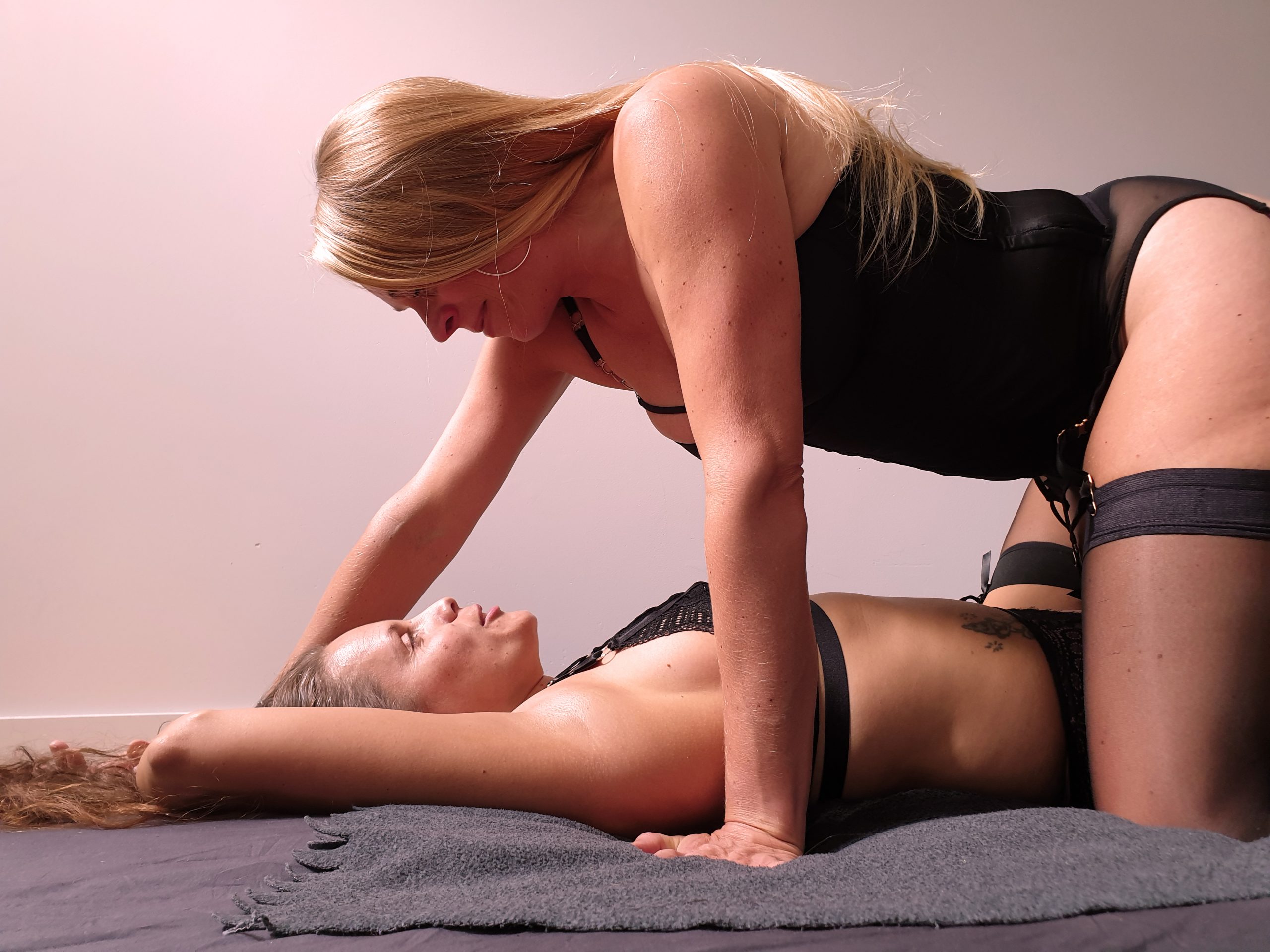 One-on-one
Domination and submission are powerful and versatile doorways into transcendent sexuality.
In this session, the TNT-approved Femdom will invite you to explore your submissive side and help you to relax, recharge and surrender. You may receive new sexual imprints, explore your sexual fantasies and work on getting over your conditioning from shame and guilt.
The Femdom uses tools like dressing up in lingerie, sensual lesbian play, restraint, vaginal/anal de-armouring, strap-on and vaginal/anal play to guide you out of the conceptual mind and into spaces for deep sexual exploration and transformation. She will hold space for you to come out and show yourself.
How deep you can go depends on how much you are willing to let go of control.
For couples
In this session, your partner is also present. The session giver will create and hold a safe container with clear agreed boundaries, where you'll be guided into sexual spontaneity, exploration and relaxation. Together with your partner, you'll get a deep sexual imprint from the Femdom.