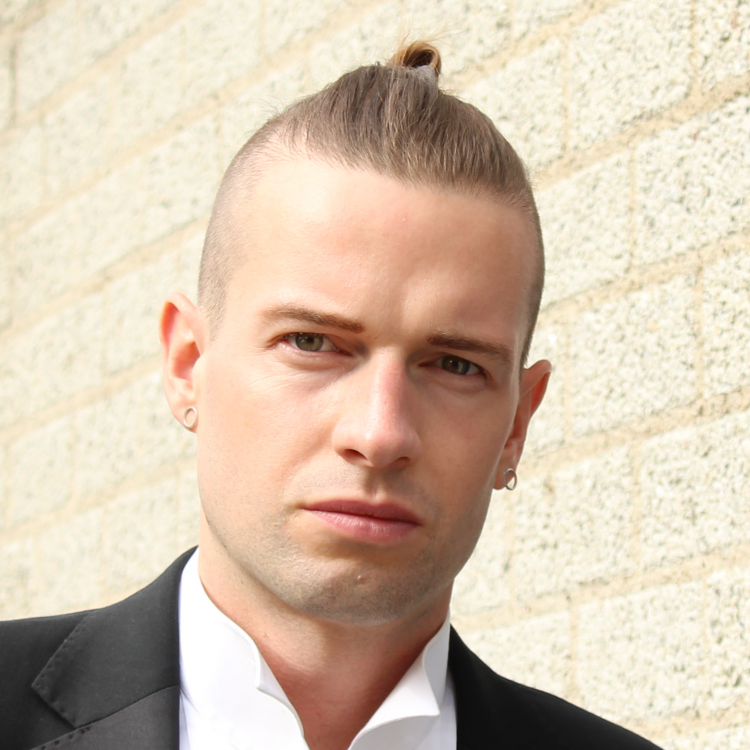 Tantric Mandom for men
Main base: Haarlem, The Netherlands
About Wimbledon
Ever since attending his first TNT workshop in 2015, Wimbledon has been exploring the lines between fantasy, BDSM and tantra.  He has a passion for physical restraints and bondage to support people in surrendering the role of control and provides this professionally for 'male sluts'. Wimbledon has explored his own fantasies as a submissive extensively and this has developed the foundations for providing the same explorations to others.
He has supported TNT as the co-ordinator for production of digital tantra videos, and is now setting foundations for the Tantric Monastery Netherlands alongside his domination work.
A session with Wimbledon begins upfront with an honest description of your experience, and what turns you on. From here a bespoke session will be arranged which will take you through previous explorations again in a new way, and new experiences which test the edges of where your fantasies and sense of horniness meet reality.
The session can take several directions depending on your personal relationship to kink, such as, inviting your sluttiness out, or providing a steady progressive exploration of BDSM in a methodical way.  Some interest in domination, restraints and anal play are necessary to book a session with Wimbledon.
Offers
Wimbledon can be contacted through the contact form below, and you are invited to outline your experiences and fantasies upfront to streamline your domination session onboarding process. A considered outline will contribute greatly to the framework of your session, and if you leave it until later on during the session, you may be too horny to focus. So take all the time you need to write these things down before the session.
Wimbledon offers sessions in Haarlem, The Netherlands. He also frequently travels to other countries. He provides sessions in English. There is also the possibility to book him for a Duo session with Femdom Mermaid.
Mandom for men
1 hour - €200
Book Minimum first session 1.5 hours at €300
Mandom for male couples
1 hour - €250
Book Minimum first session 1.5 hours at €375
Send your enquiry or booking request through the form. Wimbledon will get back to you.